[ Two Ponies Receiver Sight ] [ A Real Nice Gun ] [ Resource Guide Book ] [ 1890 Gun Parts ] [ Explanation of the 1890 Winchester Rifle ] [ Winchester Model Differences ] [ History of Two Ponies ] [ Serials, Barrels and Stocks ] [ 20 Gun Display ] [ Bullet Art ] [ Cowboy Action Shooter ]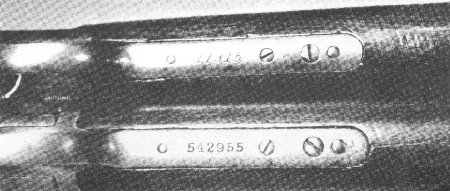 Early first model and some second model guns only had serial numbers on the bottom tang, of the style
in the top picture. Later guns had a more block type serial number shown in the bottom example.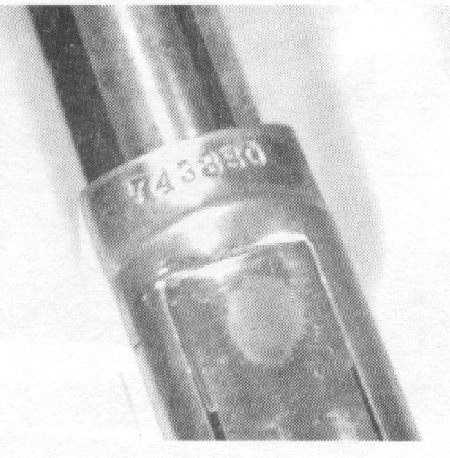 During the second and third model period guns had the serial number stamped in two places.
On the bottom tang and the bottom of the receiver as shown above.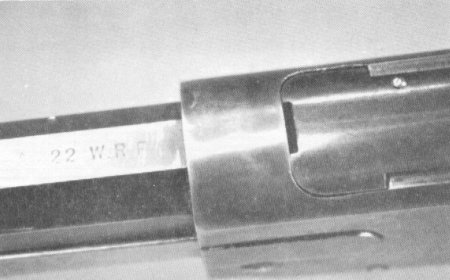 Early examples of this gun had the caliber designation located on the barrel close to the receiver.
This first model .22 WRF shows that stamping..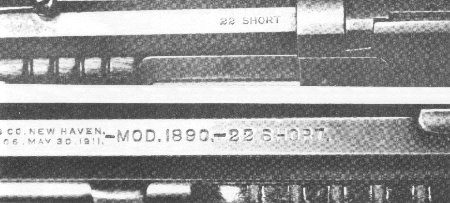 Caliber markings on later guns moved the stamping to the left side (top) and even later to the
side and closer to the other barrel markings as shown in the lower picture.


The vast majority of all Winchester model 1890's were issued with straight grained walnut stocks.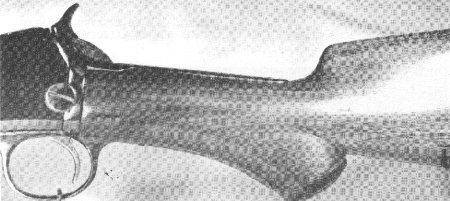 Some guns had a pistol grip stock. This also has a black grip cap and screw.
This example is called "plain pistol grip," because it has no checkering.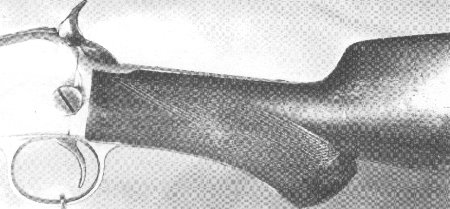 This is an example of a semi-deluxe stock. It is checkered and has a grip cap.
The checkering does not cover the entire grip.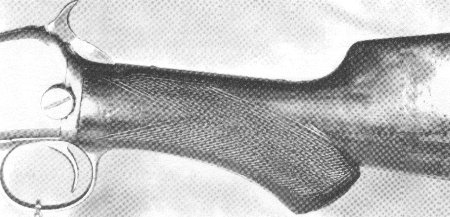 This is a deluxe stock. Its checkering extends to both the top and the bottom.
It will also display fancy wood in its main stock. It has a grip cap.


During the second model phase of production the more common rear leaf sights were used.
This picture shows both the early (left) and later (right) versions side by side for comparison purposes.